Hand Stretch Film Information
This is a standard stretch film that is comparable to any other brand of truly measured stretch film. It is manufactured using a cast extrusion process that uses a roller to cool the film as it is extruded.

This allows for a faster extrusion process than blown extrusion, resulting in a more affordable stretch film. Our hand stretch packaging provides excellent stretch, strength and clarity for a variety of applications.
What is Hand Stretch Film`s feature:
Clear pallet stretch cling film wrap .
Widely used in different industries .
Ideal For various products,Pallets,moving ,storage,Wrapping .
It can prevent the transportation from falling and falling, moisture, dust, anti-theft, shockproof and strong protection.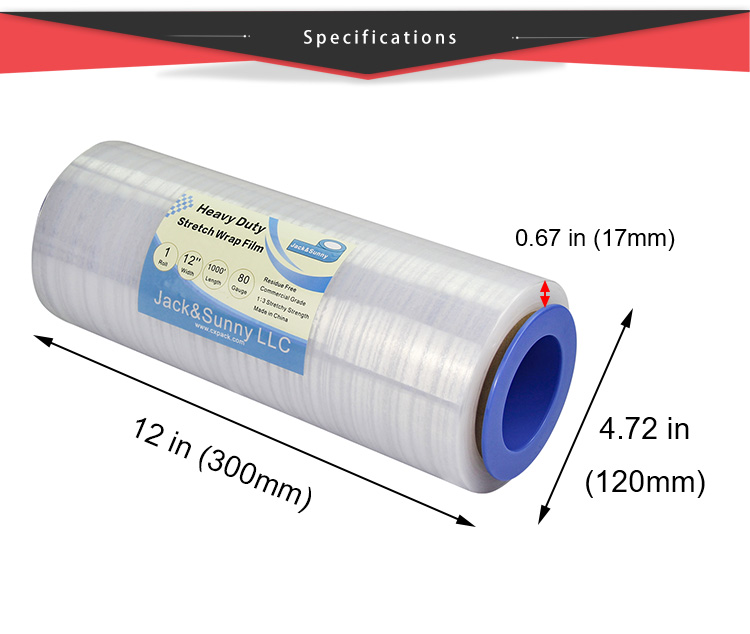 roll size
Carton size
Length
Width
Thickness

Length

Width

Depth

1000'(300m)
12"(300MM)

80 gauge(20mic)

44cm

35

cm

27cm