Silicone Rubber Keypad Design Structure:
1. Silicone Button & Key
2. Silicone Button Pads,
3. Button & Key flexible webbing
4. Button & Key Travel
5. Carbon Pills & Graphite Pads (Conductive Materials)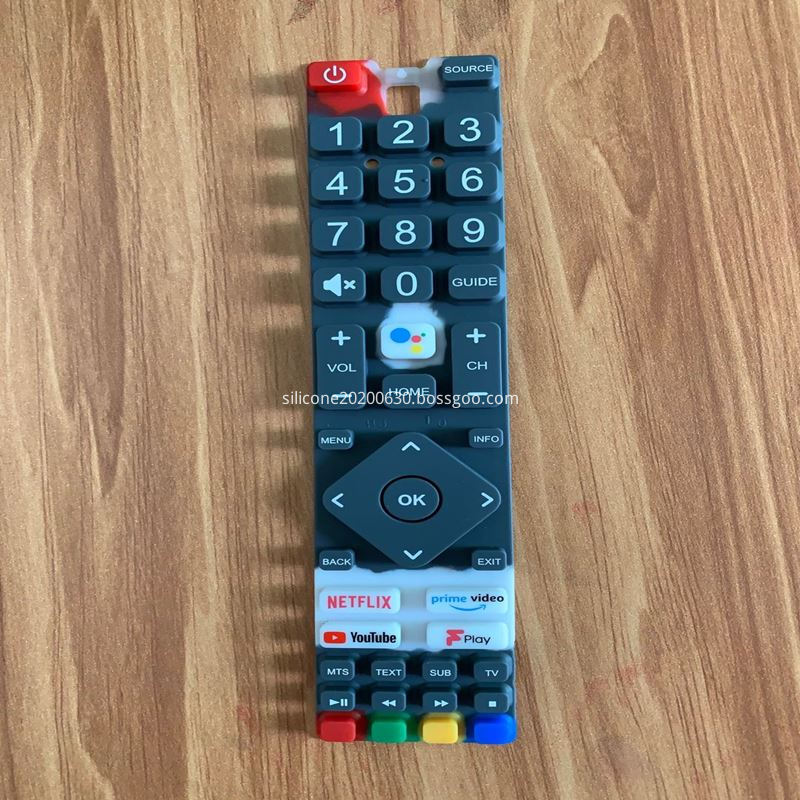 Keypads Surface Symbols & Icons:
1. Screen Printing
2. Laser Etching (Legends for LED backlight)
3. Embossed & Debossed Molded Symbols
Silicone Keypads Surface Protection
1. Matte Smooth Coating
2. PU Coating
3. Epoxy Coating
4. Silicone Key with Plastic Button Cap
5. Silicone Key with Metal Button Cap
Notes:
PU coating is more wearproof, and protective effects is better than matte smooth coating. However, PU coating is more expensive than matte smooth coating.
And also matte smooth coating have good tactile effect, PU coating is not too hard and not good tactile effect. Most silicone rubber keypads choose matte smooth coating.
Silicone Rubber Keypads Conductive Materials
1. Graphite Pads & Black Carbon Pills
2. Electrically Conductive Printing Ink
3. Metal Domes
4. Golden Pills & Copper Pads
5. Nickle Pills