Non Invasive Ventilation BIPAP Machine
1. In terms of the classification of medical device management categories, non-invasive ventilators belong to the second category of medical devices, and invasive ventilators belong to the third category of medical devices (the third category is the highest and requires a certificate issued by the State Drug Administration); the simplest way to distinguish is to look at medical Whether the device registration certificate is Class III or Class II.

2. From the patient's perspective, tracheal intubation (or tracheotomy) ventilation is invasive, and mask ventilation is non-invasive.

3. Invasive ventilators can be connected to high-pressure oxygen; (the advantage is that it can meet the needs of severe patients with high pressure, high flow, and high oxygen concentration; disadvantages: it must be driven by oxygen and consumes a lot of oxygen.

4. Invasive ventilators can also be used with the mask of non-invasive ventilator, but generally the oxygen consumption is relatively large and the oxygen concentration is high, and it cannot completely replace the non-invasive ventilator.

5. The non-invasive ventilator has a built-in turbine, which can be used without an oxygen source; (Disadvantages: only indirect low-pressure and low-flow oxygen through the mask or breathing circuit, the pressure and oxygen flow are too low, and the oxygen in critically ill patients does not enter the patient The lungs can cause low blood oxygen.

6. After adding a platform valve in the middle of the non-invasive ventilator pipeline, it can be used as an invasive ventilator. It does not require high pressure, low oxygen concentration, and low flow requirements for some invasive patients that can be used for a short time, but severely ill Patients, demanding patients are not easy to use.
With SD Card To Record All The Data To See Treatment Effect Allows Printing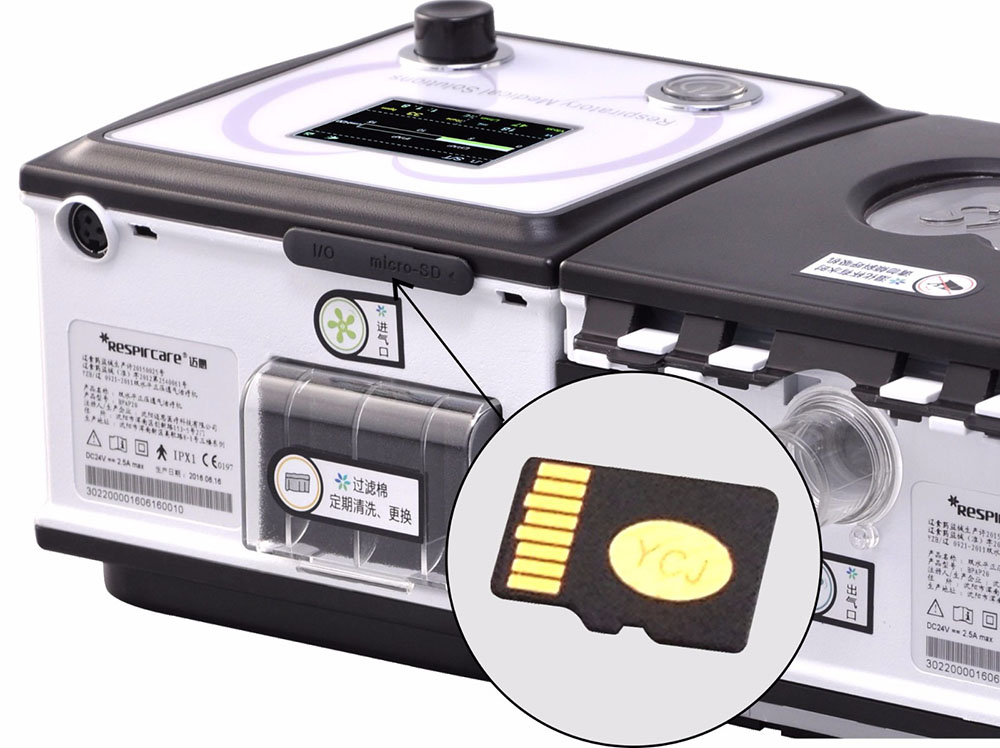 SPECIFICATIONS
Dimensions & Weight (Approximate)
• BPAP = 7.2" L x 5.4" W x 4.5" H (185mmL x 138mmWx 115mmH )
• BPAP = 2.2 lbs (1KG)
• BPAP with HUMIDIFIER = 7.2" L x 10.8" W x 4.5" H (185mmL x 275mmWx 115mmH)
• BPAP with HUMIDIFIER= 3.8 lbs(1.74KG)

Characteristics
• Universal Power Supply >> Input Range 100-240 V, 50-60 Hz
• Average Sound Level >> Less than 30 dB(A)
• Pressure Range >> 4cm to 25cm H20 (±1 cm H20)
• Ramp Time >> 0 to 60minutes (5-min increments)
• Modes: CPAP, S, S/T, T
• Respiratory Sensitivity: stalls 1~6, Auto
• Respiratory Sensitivity: stalls 1~6, Auto
• PAP Rise Time:100~600ms (100ms Adjustable)
• Monitoring Parameters: IPAP, EPAP, Vital, Leak, Minvent,RR
• Alarm function: tube off alarm,minute ventilation alarm,apnea alarm,respiratory rate alarm,power failure alarm
• Screen size: 4.3" TFT
• Respiratory time: 0.5~3sec (0.1sec Adjustable)
• Respiratory rate : 2~40 bpm


Ramp Start Pressure >> 4 to Min EPAP Pressure (User adjustable)
• Altitude Compensation >> Automatic
• Comfort Technologies >> Smart-Flex
• Leak Compensation >> Automatic
• Auto Star >> Yes

Heated Humidifier Characteristics
• Water Capacity >> 300ml at recommended water level
• Heater Settings >> 1 to 6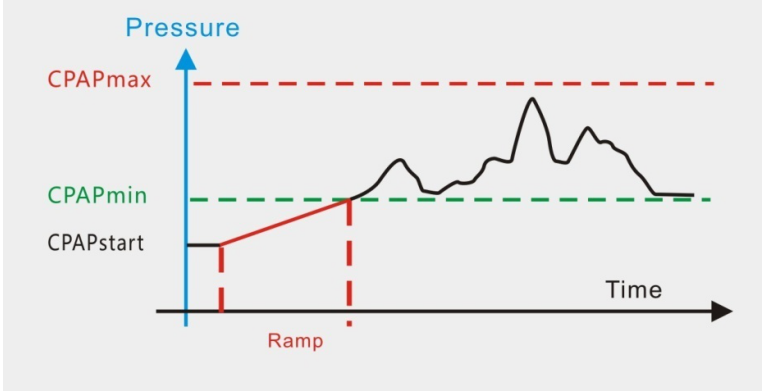 | | |
| --- | --- |
| Specification\ Model | BPAP25 Auto/ BPAP20 Auto |
| Mode | CPAP, APAP, AutoS |
| Pressure | 4-25cmH2O/20cmH2O |
| C-Flex | 1-3 Off |
| Ramp Time | 0-60min |
| Alarm | Power Failure alarm. Tube off alarm. Apnea alarm |
| Display | 2.4"TFT |
| Data storage | Micro SD (option) |
| Humidifier level | 0-6 (Level) |
| Sound level | <27dB(A) |
| Power supply | 100-240VAC, 50-60Hz |
| Weight | 1.7Kg |

Our Company

Shenyang Maisi Medical Technology Co., Ltd. is a high-tech emerging modern enterprise specializing in the development, production, sales and service of respiratory diagnosis and treatment and electronic products. It is a domestic company with core technology covering 2 major respiratory therapy equipment.


The company is headquartered in Hunnan High-tech Development Zone, Shenyang City, Liaoning Province. The company covers an area of more than 6000 square meters. The current main products are high-flow respiratory humidification therapy equipment (HFNC), non-invasive ventilation therapy equipment (BiPAP AutoBiPAP and Auto-CPAP) . The company's products have passed the US FDA, EU CE, RoHS and South Korea GMP certification, and strictly implement ISO13485, ISO9001 and national and industry related standards in every link of development and production. The product quality is stable and reliable, and has been universally recognized by customers all over the world.

The company's technical core backbone is composed of a team of technical experts from the fields of domestic information technology, automation control, machinery manufacturing and medical technology. The company has good cooperation with Air Force Aviation Medical Research Institute, China Medical University and other well-known domestic units.

Since its founding, Maxx Medical has forged ahead and has become a brand influential enterprise in the field of respiratory support in China. To create the future and not forget the original intention, Max Medical will strive to become an excellent brand of respiratory support in China.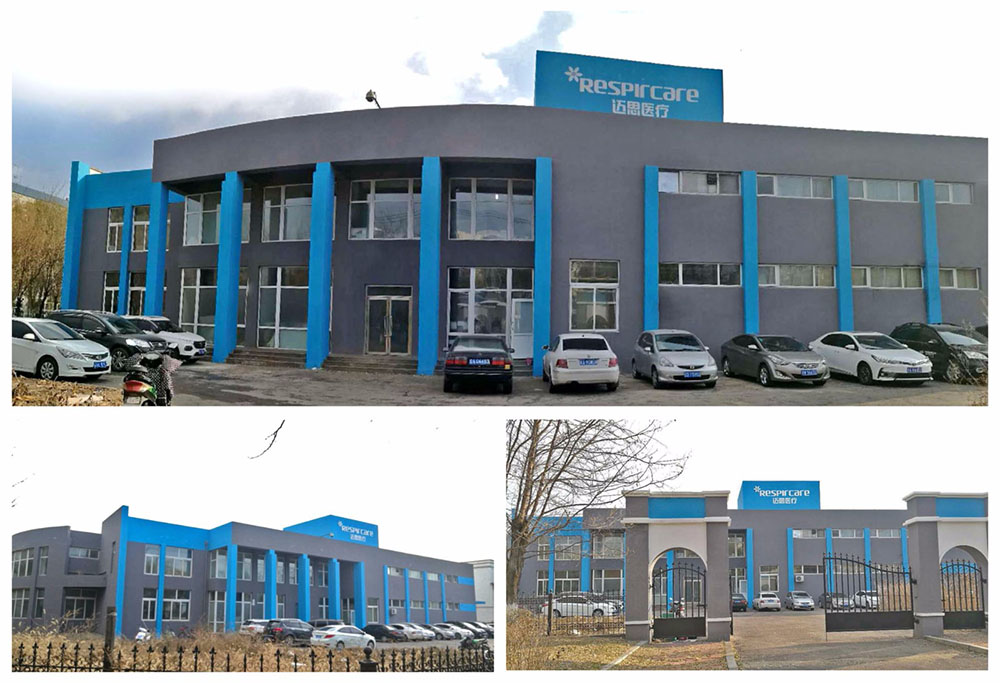 Maisi has many years of experience in product development in the respiratory therapy industry, and has won a number of patents. The perfect after-sales service has brought us more and more users and sold to more than a dozen countries and regions. Based on the principle of good quality and customer first, we will dedicate effective and reliable products to customers with superb and innovative technical strength, advanced equipment and good service attitude.

Use advanced technology to serve clinical respiratory medicine and seek welfare for patients with respiratory diseases.
With professional integrity, we provide advanced, convenient and economical sleep and breathing treatment programs for patients with respiratory diseases.


FAQ
1. Are you a manufacturer or trading company?
RE:We are a manufacturer specilized in respirtory products,including noninvasive ventilators, HFNC and oxygen concentrators.

2. Do you have any certification?
RE:We are CE and EN ISO 13485 approved and FDA is in application and will be available in near future.

3. How long is your product warranty period?
RE:2 years.